Bad Weather Forecast
Bad Weather Forecast
9 January 2017 (by admin)
School closure procedure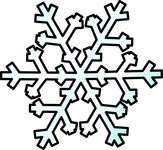 The decision to close the school will only be taken as a last resort - this could be due to a boiler breakdown, a lack of water or because of bad weather.
In deciding whether to close the school the overriding reason is the Health and Safety of all those using the school site.
Should we need to close the school:
notification will be given on the scrolling bar on the front page of this website at:
www.st-sebastians.wokingham.sch.uk
information can be found on the Wokingham Borough Council website at: www.wokingham.gov.uk/communities/emergency/
Information will also be posted on: www.heart.co.uk/berkshire/ and www.bbc.co.uk/radioberkshire
if closure is unavoidable during the school day then we would also contact parents by telephone and/or email to alert them.