Click here for our class news with more information about this term's work
Our topics this spring term are :
History - Romans
Geography - EU countries
Science - Animals including Humans
New children
A warm welcome to our two new children Angelica and Stefan we hope that they soon feel at home here at St Sebastians.
Visitors
We had a visit from the CSPO last week to talk to the children about Personal Safety. She spoke to the children about safety when they are out and about and also about safety on the internet. The children were brilliant asking lots of sensible questions and they learnt a lot about how to keep safe.
DT Day
The children had great fun working in family groups construct bridges using only newspaper! Mrs Nightingale judged the bridges considering group co-operation, tidiness and strength of structure. The winning team got extra play!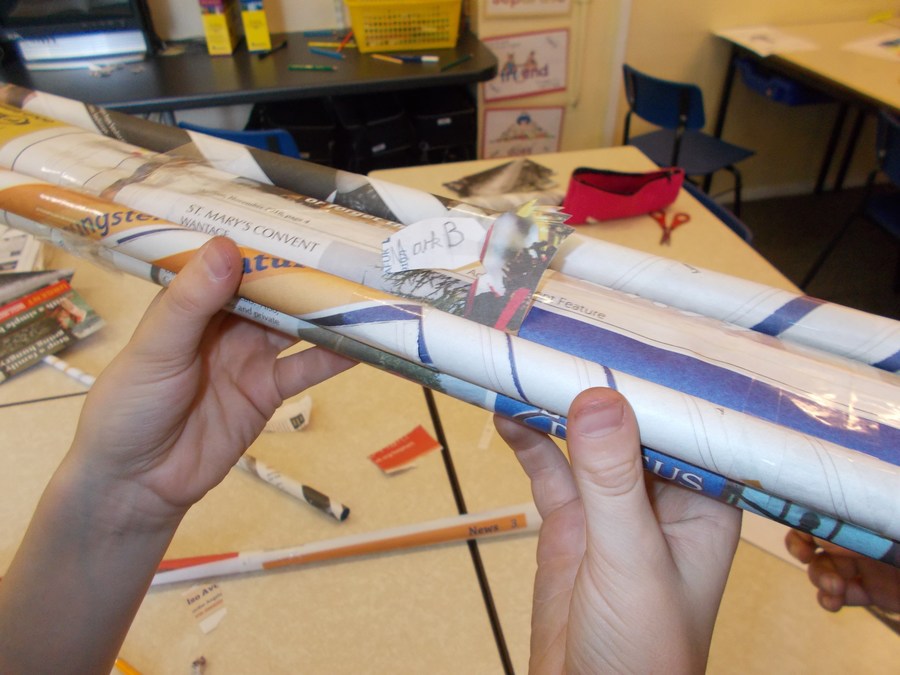 JC Day
We had another fun day working on our school values. Each class focussed on one of the 6 values - our class chose "Honesty". We wrote a play and enacted it in front of the whole school. Every class also produced some great work which is on display in the hall.