Important points in our timetable:
PE on Tuesday and Thursday


Library on Friday

Spelling tests on Monday

Times table tests daily

Reading records checked on Monday - 4 signatures needed!

Don't forget!
Our timetable is always subject to change.
PE
AT1 - Our focuses are rugby and floor based gymnastics this half term. We will be completing some trust balances with partners which links to one of our school Christian values.
AT2 - Then we will be working on our hockey skills and large equipment based gymnastics.
PLEASE REMEMBER YOUR PE KITS!
RE
During RE this term, we will be exploring these questions:

Do Murtis help Hindus understand God?
Should Christians worship Mary?
Music
AT1 - Continuing with our music program, Charanga, we will start off the year learning the song Mamma Mia. We will be learning the words; how to maintain a steady rhythm and use glockenspiels to play as a class orchestra.

AT2 - Music is all about Christmas songs and experimenting with changing pitch and volume in our voices.
Our Christmas Church song will appear soon...
French
AT1 - Bonjour! French is 'All about me' to begin the term, identifying facts about ourselves including the clothes we are wearing.

AT2 - Then the focus switches to explaining the weather and creating forecasts and identifying the different seasons.
History/Geography
History - we will be starting off the term looking at Ancient Egyptians and Egypt.
Geography - then we will move onto exploring the depths of the rainforest.
Computing
AT1 - Communicating safely via the internet is our main aim this half term and creating online safety posters.
AT2 - Computing moves into the use of excel to create tables of data and graphs.
PSHE
We will be discussing about new beginnings and setting targets for this academic year. Then we will be exploring friendships (which is also one of our school Christian values).
Art/DT
Art and DT are very intertwined this term and our focus is linked very closely to the Ancient Egyptian history topic. We will be looking at different artists to mimic their styles and using a variety of mediums including pencils, charcoal and water paints. As the term goes one, we will be using clay too...
PLEASE REMEMBER YOUR ART APRONS!
Science
AT1 - We are looking at living things and their habitats in science this half term and will be heading outside the classroom to investigate our school's habitats.
AT2 - Science moves onto exploring solids, liquids and gases and we will be completing some very messy, but tasty, investigations!
Year 4 - Autumn Term 2017
Year Four is taught by Miss Johnson.
Throughout the week, our learning is supported by Mrs Renshaw and Mrs Rizwan.
This page contains regular updates of our learning both in and out of the classroom, photos of activities and useful links. You can also find important information here such as timetables, class newsletters, educational visit details and spelling lists.
PLEASE REMEMBER YOUR ART APRONS AND PE KITS!
Our class news can be found below.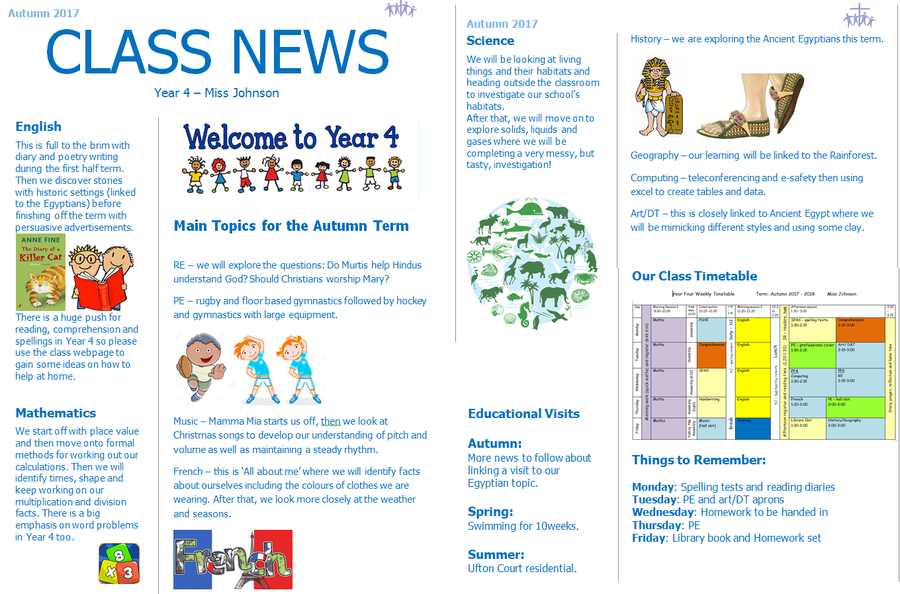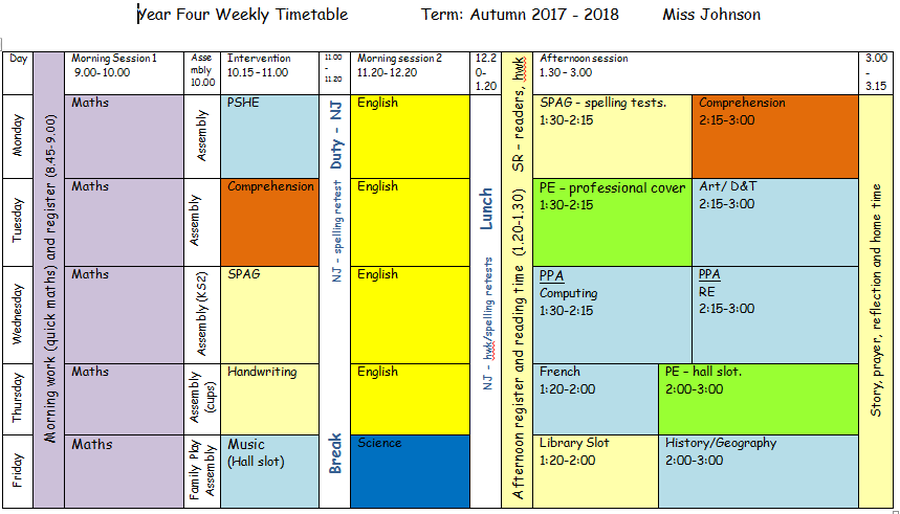 Ancient Egyptian Day! 13.10.2017
Here are some of the different things we experienced and explored as part of our Ancient Egyptian day last week. Also, here is some of our home learning. There are more put up on display around the school.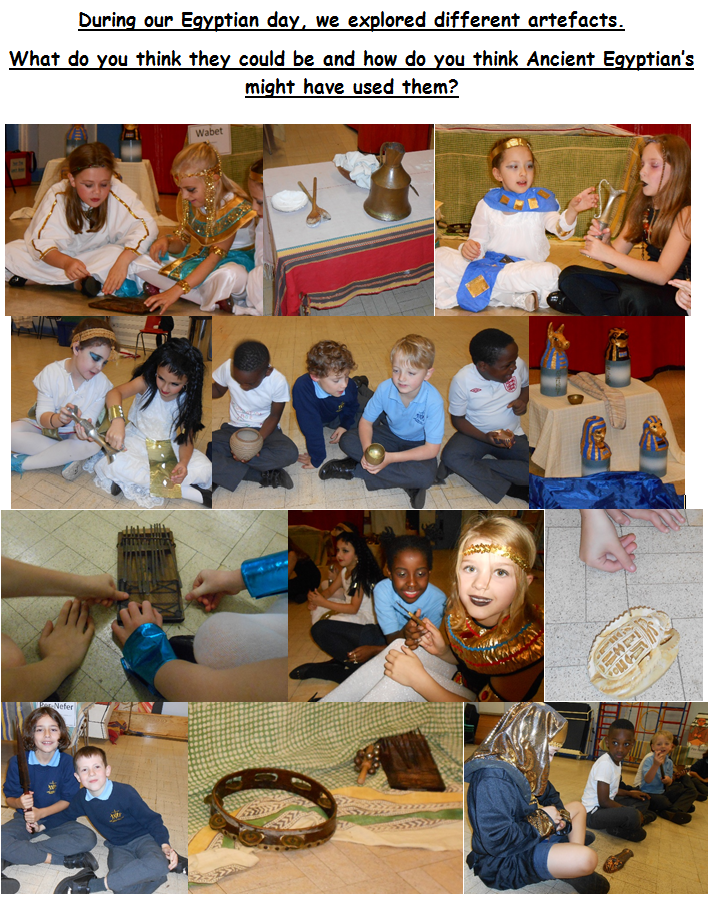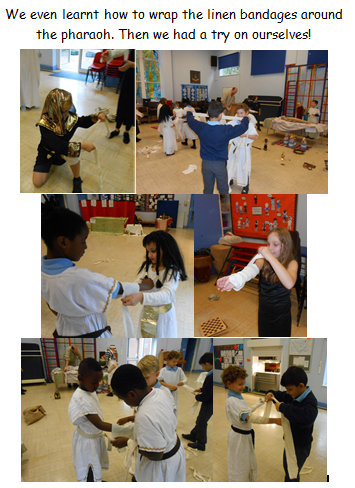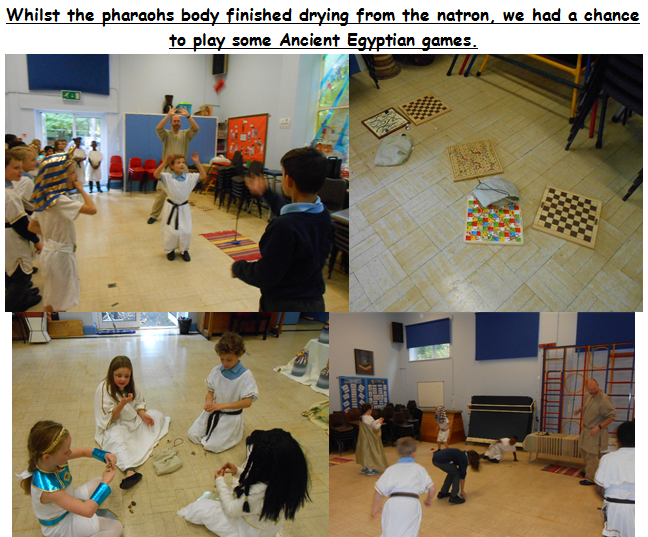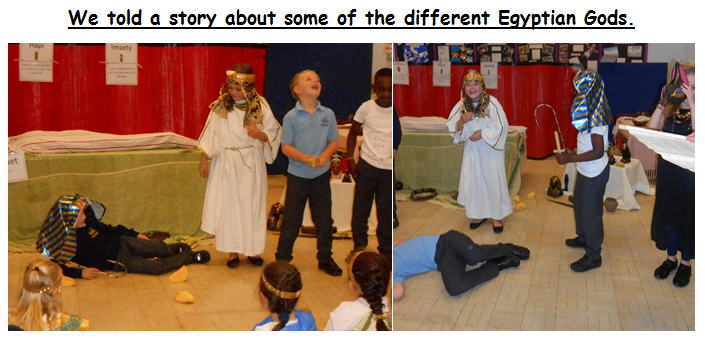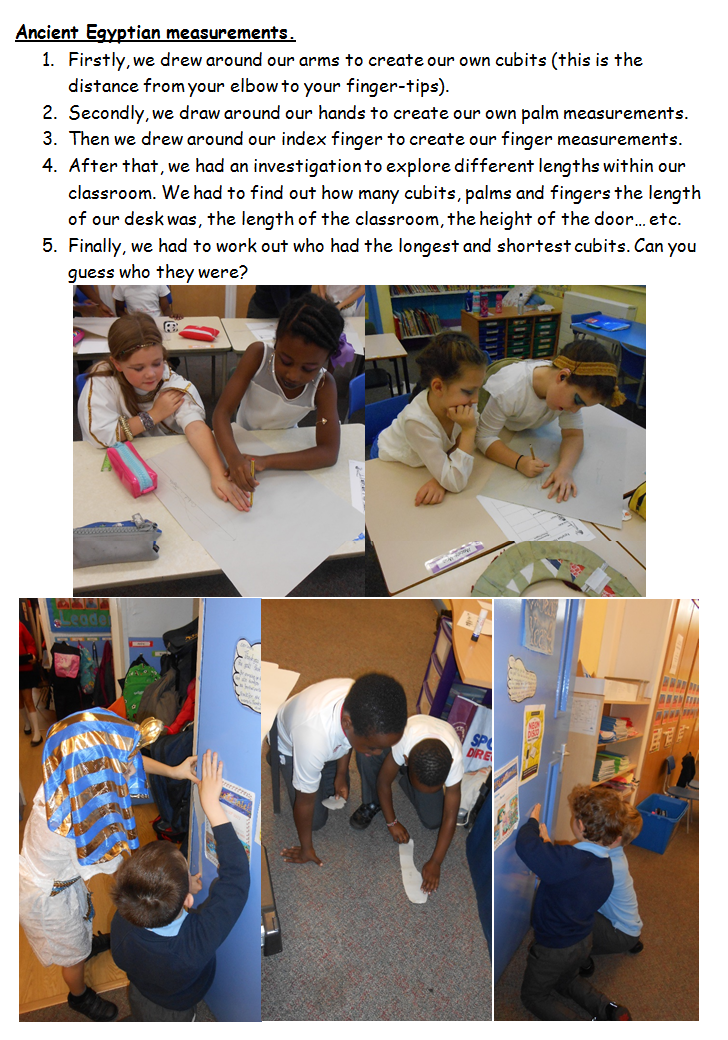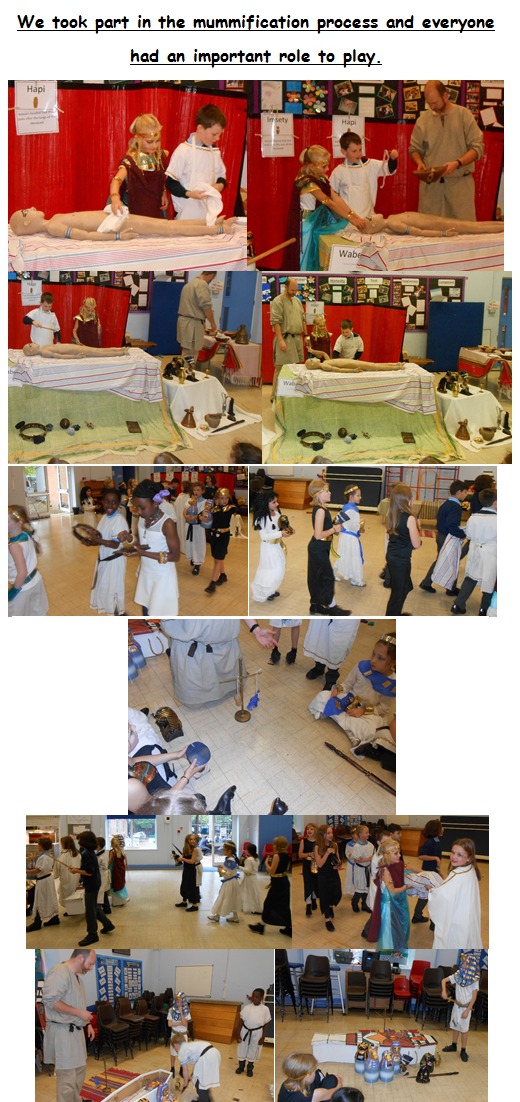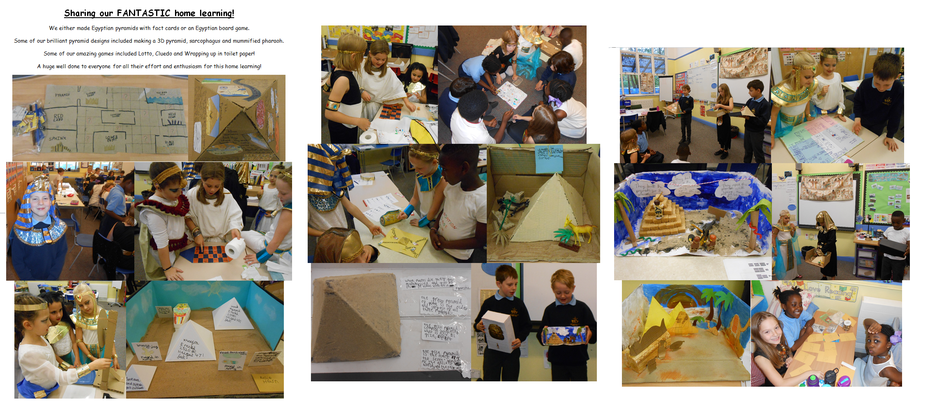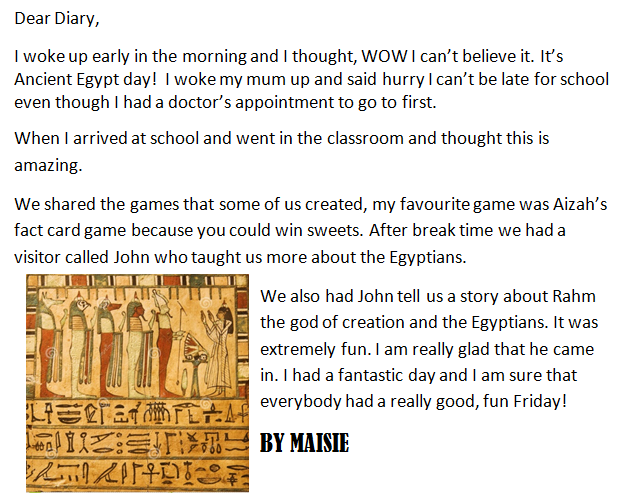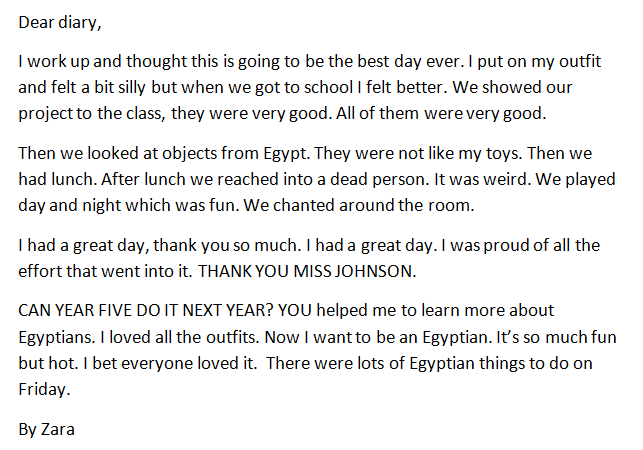 Maths!
We have a massive focus on times tables this half term as it is essential for all children to know their times tables up to 12x12, including the division facts, in time for upper KS2 maths.

Another focus will be using formal methods to answer questions linked to all four operations and understanding the value of each digit in a given number. The calculation policy shows how you can support your child to use these methods.
Later in the term, we will be looking at fractions and decimals. Then we develop our skills of telling the time to the nearest minute and explaining 'how long' it will take to complete an activity or to wait for it to start. For example: It is 2:35pm and grammar will take 30minutes, what time will it finish?
Maths at home!
Learning times tables would significantly support your children's learning at school. Reciting the times tables before breakfast or asking a few questions on the walk or drive to school will make a huge difference. Thank you for your continued support.
The links below can support your children's learning.
Times tables:
60 times tables grid ~ Answer Sheet
Mixed 144 times tables grid ~ Answer Sheet
144 division grid ~ Answer Sheet
General:
English!
In English, we are looking at Anne Fine and the book, The Diary of a Killer Cat. Here is an audio clip of the book. http://www.teachingideas.co.uk/library/books/the-diary-of-a-killer-cat Our main focuses are based around writing a diary-entry style text that describes feelings and characters.
After that, we will look into different types of poetry that create images in the reader's minds and we will focus on choosing language for effect.
During the following half term, we will use our Egyptian learning to help us generate some very creative writing that uses Egypt as the story setting.
Then we will finish off the term with some persuasive advertisements linked to shoes.
English at home!
Spelling and grammar are also a very big focus in Year 4, so please keep learning these daily.
Spellings:
All children are expected to know what all of these statutory words mean and how to spell them by the end of the year in preparation for upper KS2.
Click here for the statutory spelling list.
Spellings are tested weekly. Please support your children to learn their spellings. Here are some inspiring ways to help learn them.

Unusual ways to learn your spellings
Click on the links below to see your spellings list.
List A List B List C List D List E List F List G List H List I List J List K List L List M List N List O List P
Reading:
Read with an adult and ask them to sign your reading diary 4 times each week please.

A large proportion of the Year 4 reading curriculum looks at children understanding what they have read, predicting what will happen and the children being able to ask questions about the text.
Please find below some questions that might be useful as a starting point when discussing what you have been reading with your child.
What do you think will happen next and why?

Who is the main character and how do you know?

What are the main points in the text? Summarise what you have just read.

How does this character show their thoughts and feelings?

How has the author used a variety of sentence structures for effect?

Why has the author chosen this word? What effect does it have on the reader? Can you think of a better one?

What does this word mean? How can you find out?

Why has the author used a heading, bullet points and images?

What would you like to find out from this book? What questions would you like to ask?