Art/DT
AT1/2 - We are looking at Stone Age jewellery and will be making our very own necklaces out of clay. We will also be drawing cave paintings on different canvases including stones! These will be very useful for our school visit this term... Photos of our creations to follow.
UPDATE - PHOTOS NOW HERE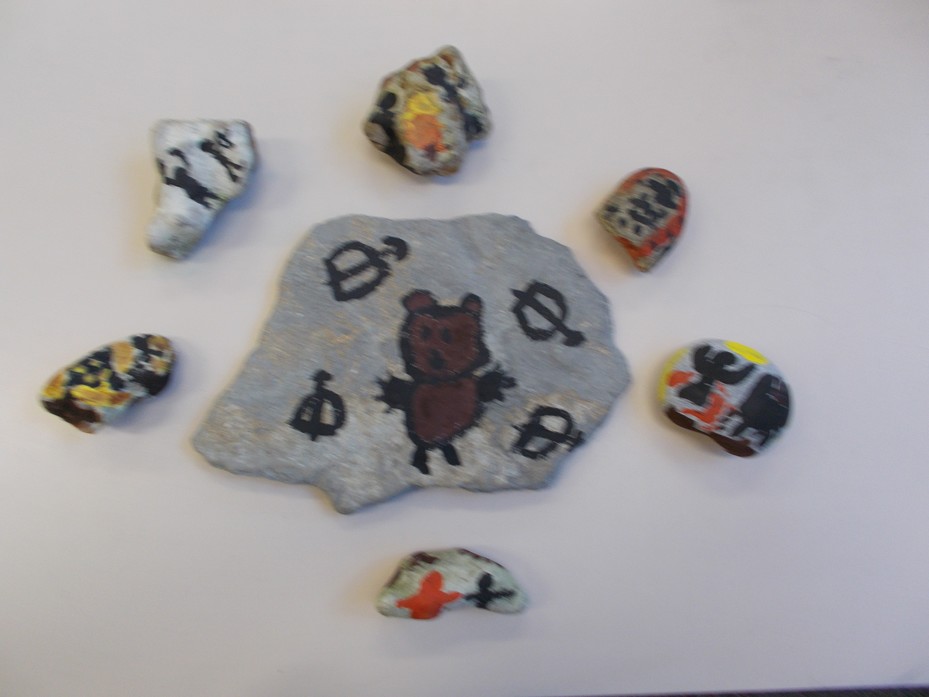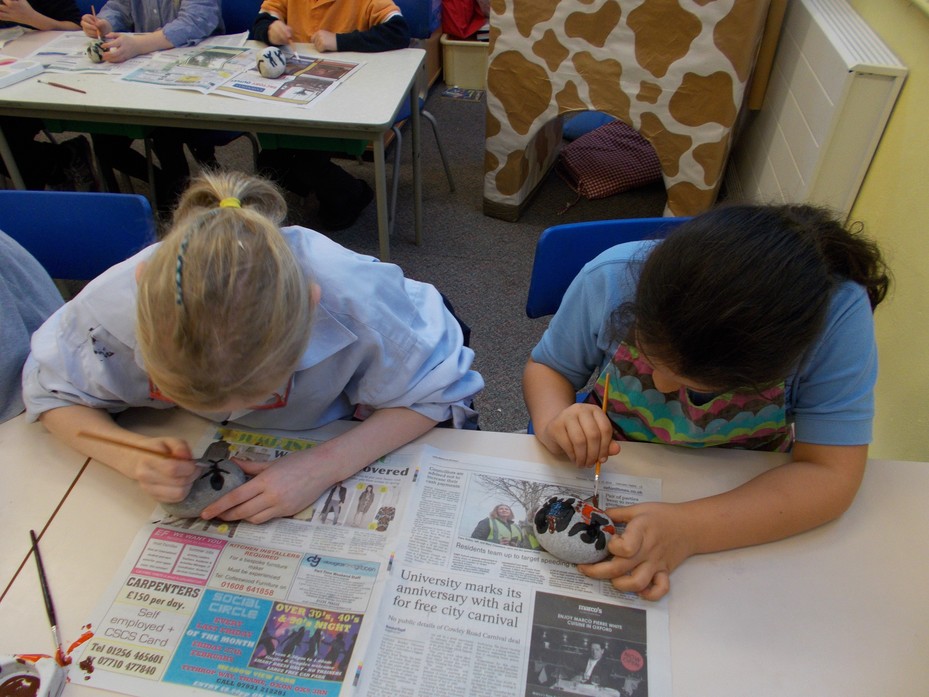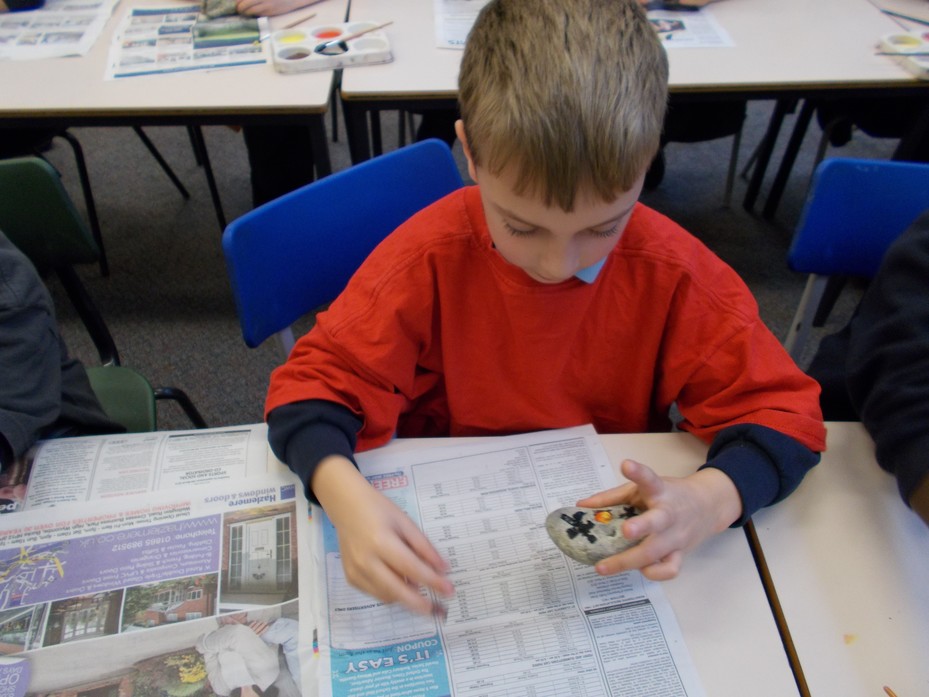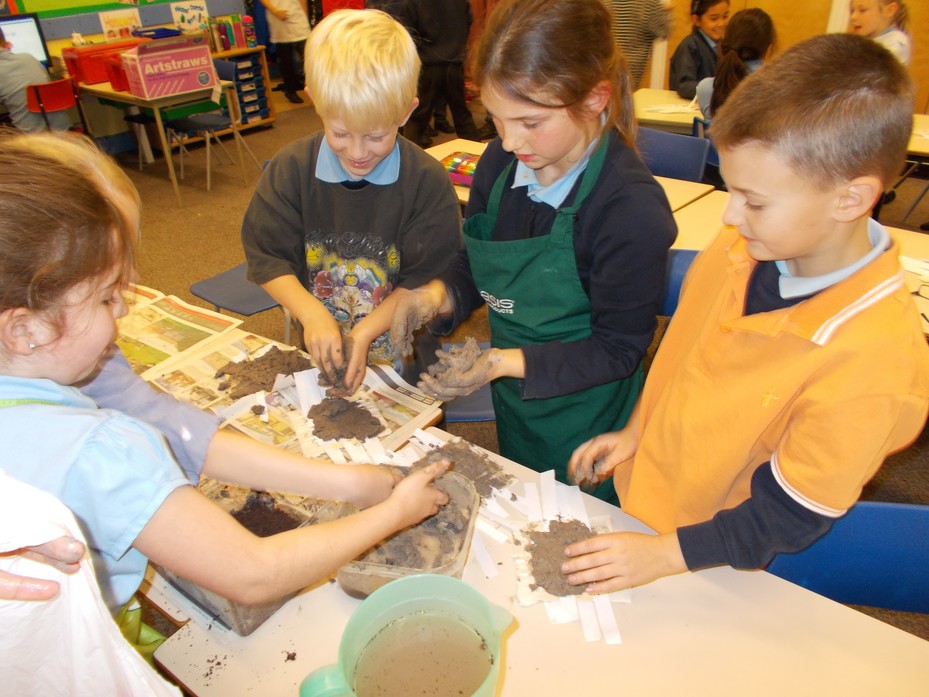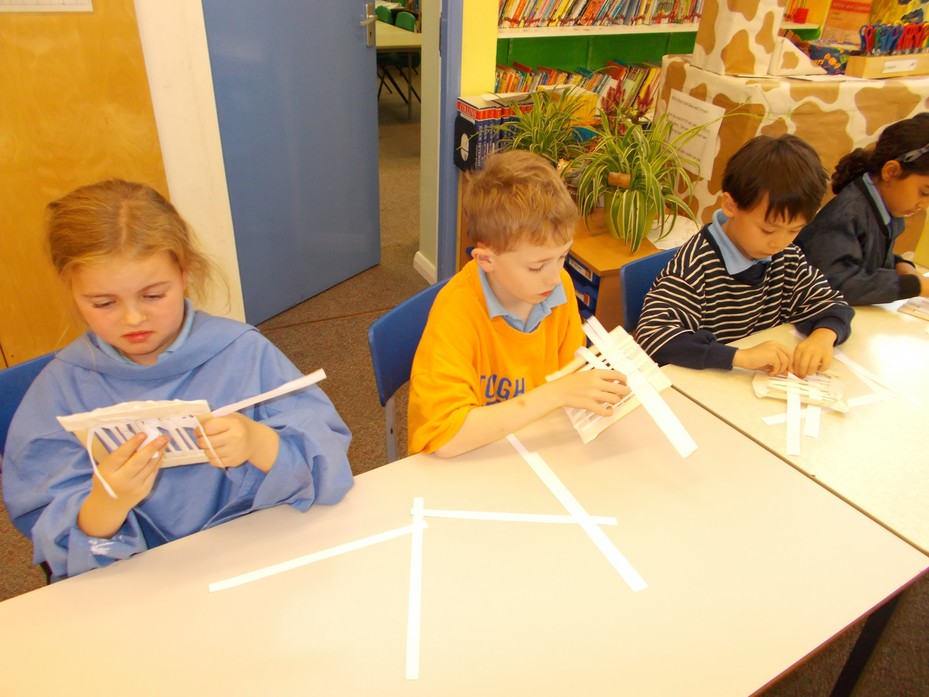 Take a look at all the different creations we've been making in our lessons. We have linked most of our Art and DT lessons to our history topic, the Stone Age. This includes using charcoal, pastel, paint and pencil to recreate cave drawings and to discuss which medium creates our desired effect the best. Also, we have been using different canvas for our images; paper, sugar paper, stones and bark. We also used clay to make some Stone Age necklaces which have spherical beads, teeth and shells. A lesson weaving and creating wattle and daub mixture to create a panel for a round house, was very messy but really enjoyable!