Maths!
We are starting off this half term focusing on data handling. Therefore, we are learning to collect data by surveying people; drawing a variety of our own graphs and charts and then moving onto interpreting them.
Also, we will continue to work on telling the time and reading timetables, particularly looking at explaining how long a journey takes and calculating time across the next hour.
Formal strategies for answering addition, subtraction, multiplication and division tasks will be continually reinforced and can be found in the maths calculations policy. Children will be able to further their skills by applying this knowledge to answer 2-step worded problems and applying it to 'real-life' concepts.

Maths at home!
We still have a massive focus on timetables, especially division, so please continue to support your children. Please click on the links below to access different maths sites that can support your children's learning.
Times tables:
60 times tables grid ~ Answer Sheet
Mixed 144 times tables grid ~ Answer Sheet
144 division grid ~ Answer Sheet
General:
English!
In English, we are learning to write newspaper articles, explanation texts, information texts and shape poems. These will be linked to a variety of our other lessons.
We are starting with newspaper articles and have found some unusual happenings going on one Tuesday evening... toads flying, controlling TVs and scaring birds! It sounds like we need some detectives and news reporters to get to the bottom of all this!

English at home!
Spelling and grammar are also a very big focus in Year 4, so please keep learning these daily.
Spellings:
Please support your children to learn their spellings each week. In order to help with some more inspiring ways to learn them than just writing them down, please see the attached document.
Unusual ways to learn your spellings
All children are expected to know what all of these statutory words mean and how to spell them by the end of the year in preparation for upper KS2.
Click here for the statutory spelling list.
Click on the links below to see your spellings list.
List A List B List C List D List E List F List G List H List I List J List K List L List M List N List O List P
Grammar:
Please click on the links below to access different grammar sites that can support your children's learning.
Reading:
Read with an adult and ask them to sign your reading diary 4 times each week please.

A large proportion of the Year 4 reading curriculum looks at children understanding what they have read, predicting what will happen and the children being able to ask questions about the text.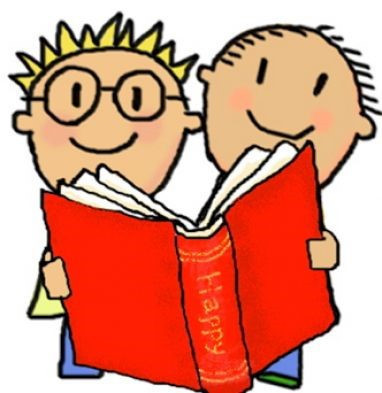 Science
ST1 - We're going to need to listen carefully this half term as it's all about sound, how sound travels and how we can make sounds! Some ear defenders may be required! Or maybe they could be made?
Take a look at the images below of our investigation linked to sound vibrations. We were allowed to 'ping' rulers, 'pluck' elastic bands and even 'hit' a tuning fork on the table to make the water 'splash' everyone! It was a great lesson today! 5.5.17
ST2 - Later on, we will be exploring electricity and electrical circuits.
UPDATE! In the document below, you can see our ear defenders!